Successful 2018–2019 Annual Fund Campaign Shows That Ross Truly Is Stronger Together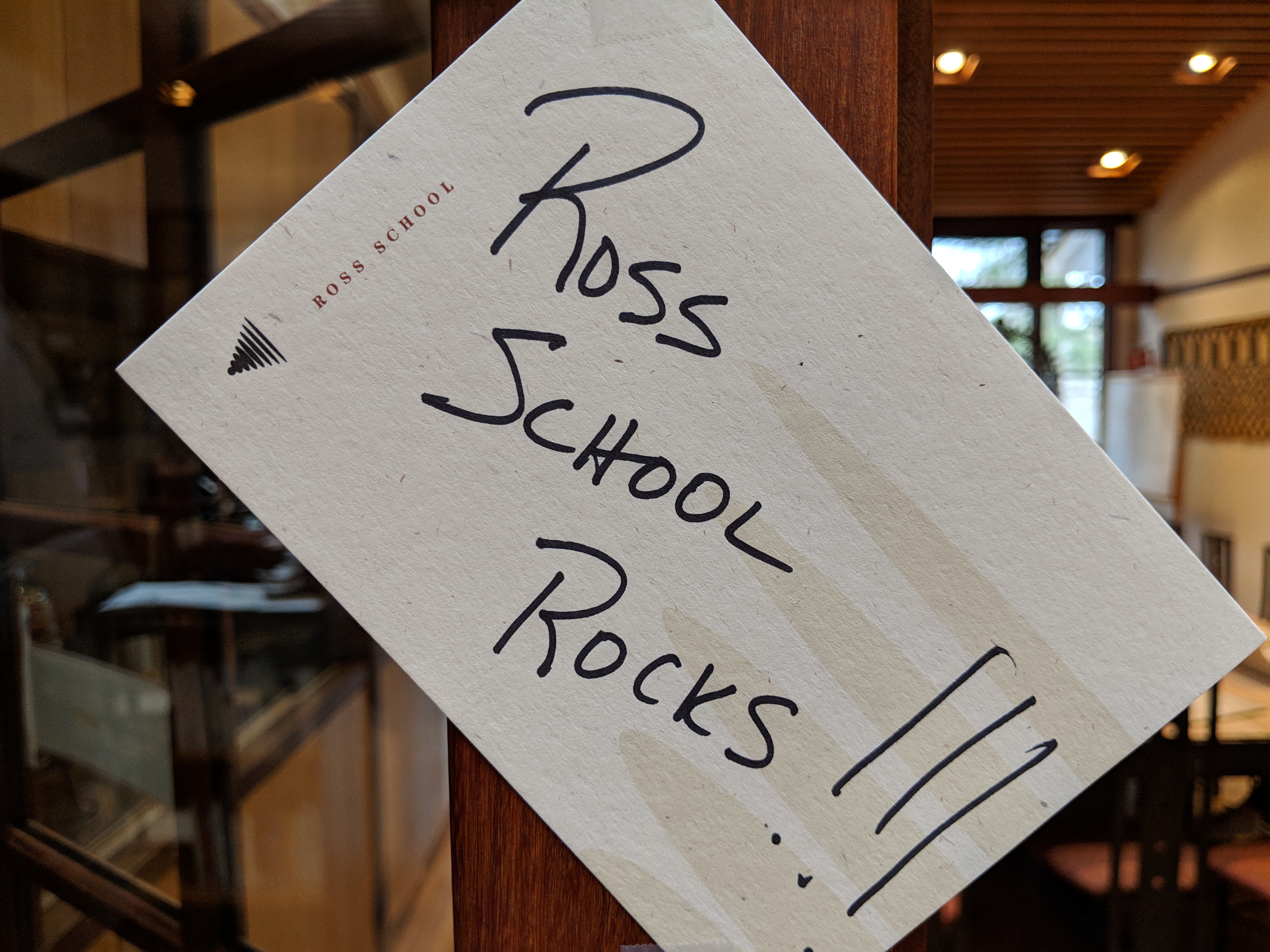 Although there are still a few more weeks before Ross School's 2018–2019 Annual Fund campaign wraps up, this year's contributions have already far surpassed our initial fundraising goals. With the retirement last summer of Founder Courtney Ross, funding for the school is more and more dependent on our community members. Thanks to the generosity and the strength of our community, Ross was able to raise $1,011,136.64—almost a half-million dollars more than our initial target of $625,000. This exciting news caps off a school year filled with inspiring highlights.
* * * * *
---
---
The response to Ross School's first-ever Giving Day last month exceeded all expectations, with more than 200 donations raising over $21,500 for the Annual Fund. We were especially excited to see an increase in participation in all categories, and are proud to announce that Administration and Board of Trustee participation is at 100% and faculty participation is above 90% and closing in on 100%.
* * * * *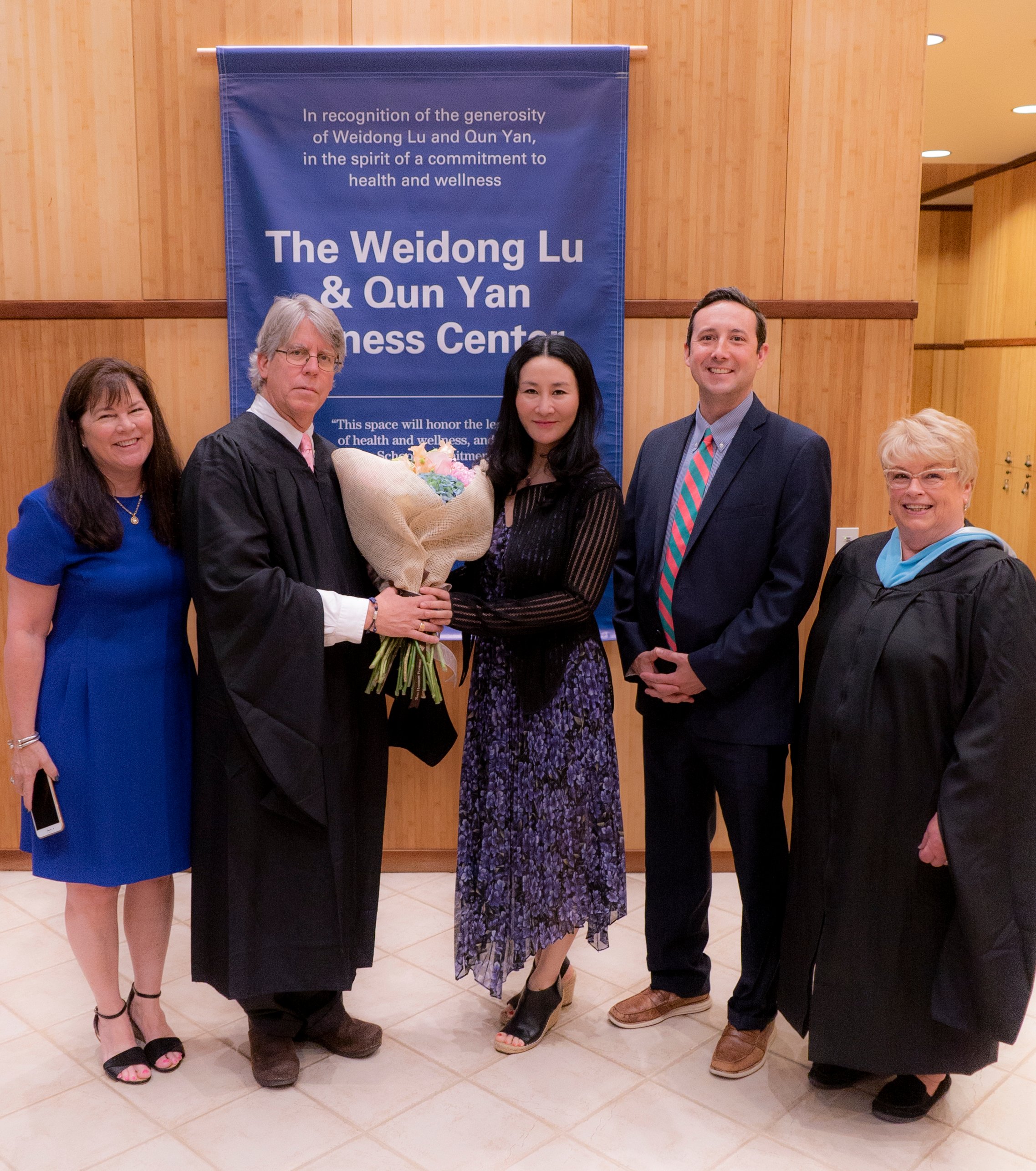 In honor of the parents of graduating senior Leo Liu '19, an area of the Center for Well-Being has been named The Weidong Lu & Qun Yan Fitness Center.
The Steven and Courtney Ross Center for Well-Being was built in 2000 to anchor the Ross School campus and community. Lauded for its design and purpose, the building embodies Ross School's curricular emphasis on the merging of Eastern and Western philosophies, and reflects the school's holistic mission of educating the mind, body, and spirit.
Lu and Yan were moved to offer a legacy gift by their son's rewarding experience as a student at Ross. Their gift will leave a lasting impression for years to come, as students, faculty, and staff pass through the entrance of the center in pursuit of wellness, mirroring the commitment, discipline, and transformation that Weidong Lu, Qun Yan, and their family have modeled.
"This space will honor the legacy of health and wellness, and the Ross School commitment to love and compassion for students, faculty, and families," noted Lu and Yan.
* * * * *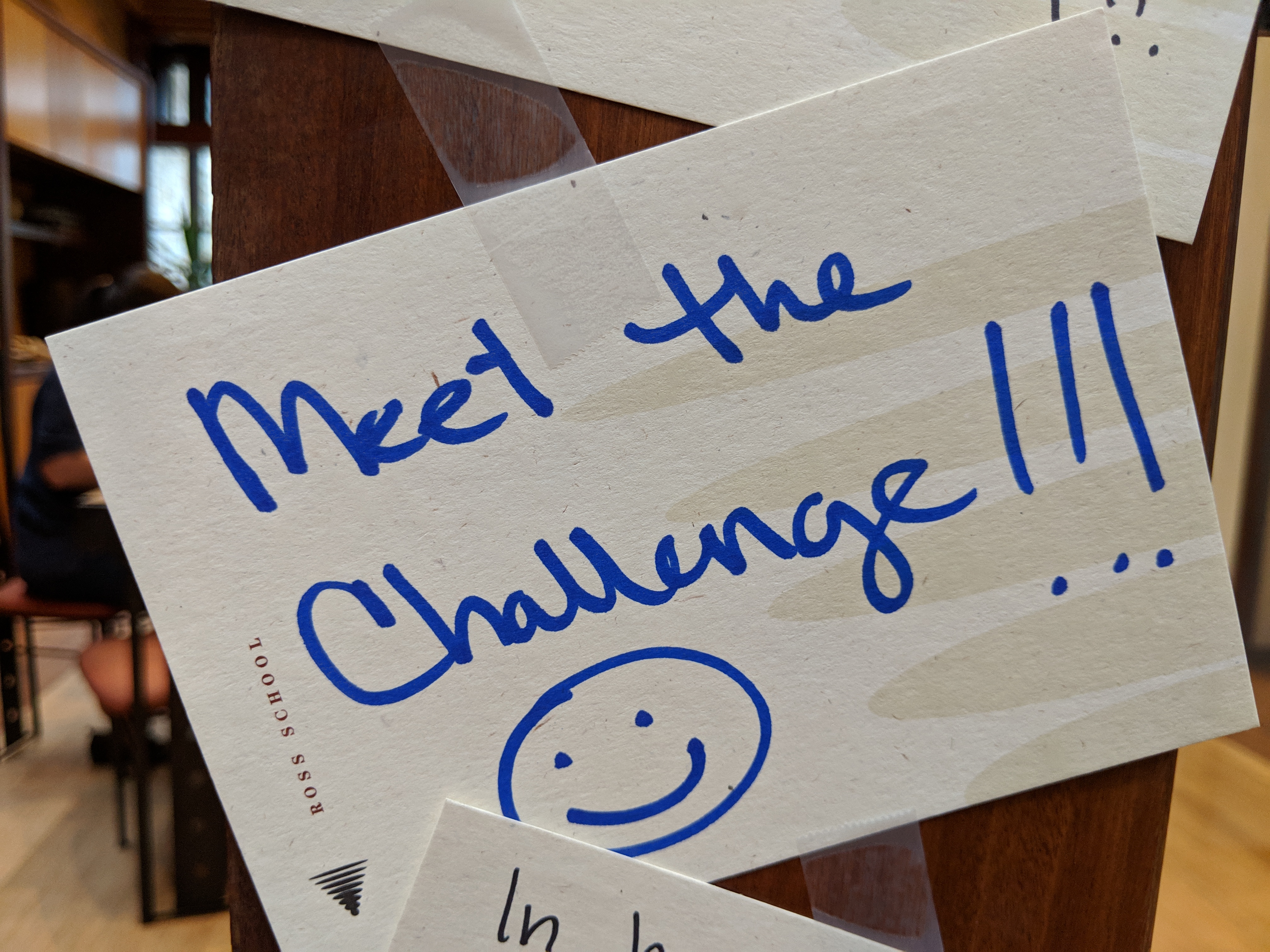 There's still time to be part of this year's Annual Fund and help make this Ross School's most successful fundraising year on record.
Topics: Annual Fund
Posted by Ross School