The Ross School Boys Tennis Team clinched the League 8 championship on last Thursday night with a 5–2 win over William Floyd. Section XI—Suffolk County's governing body of high school sports—has eight leagues for Boys Tennis. Winning the championship means that our team finished with the best record in our league against the teams we've played (William Floyd, Hampton Bays, Center Moriches, Eastport–South Manor, and Riverhead). For the players, this victory means that their hard work has paid off this season.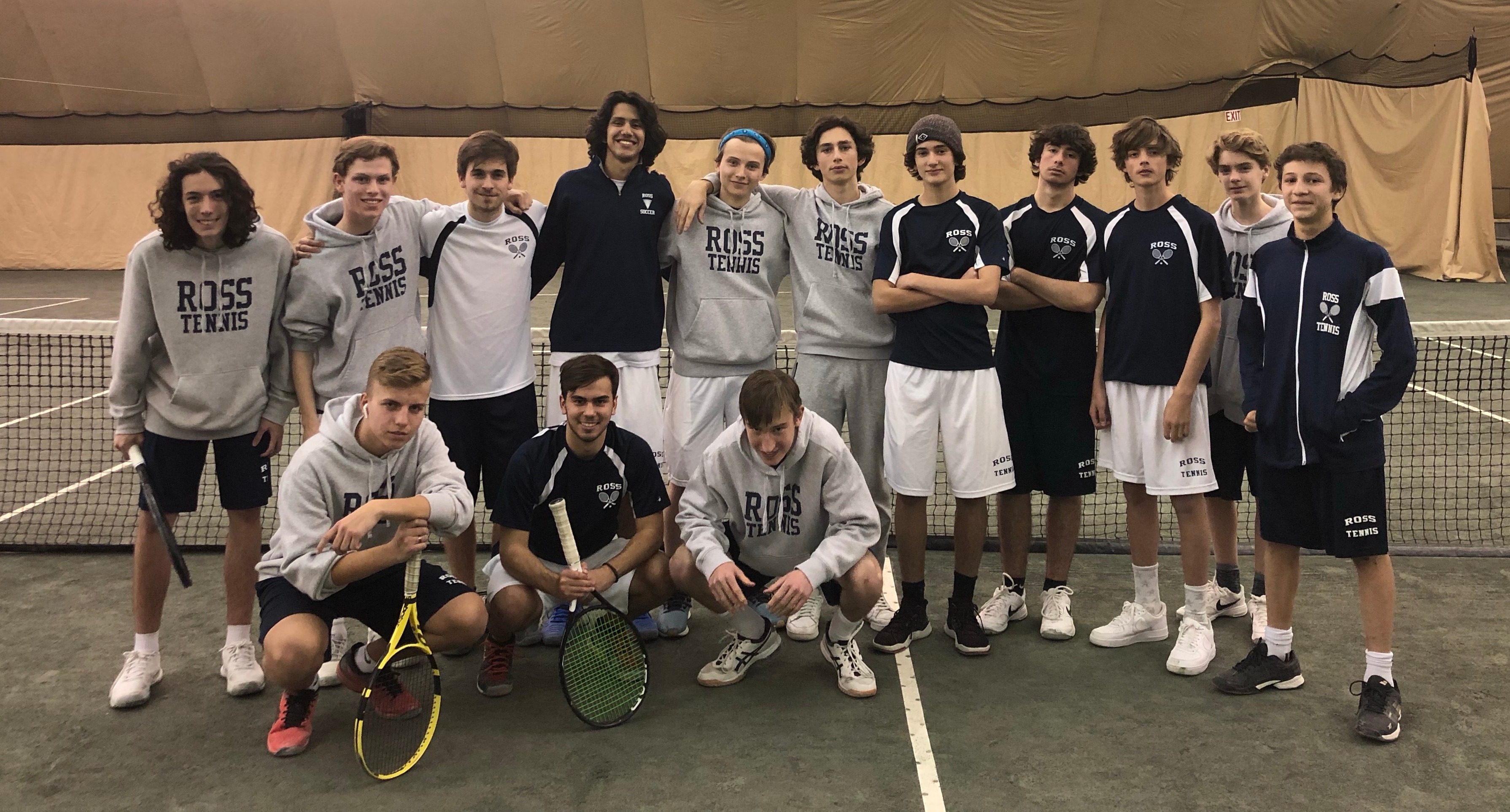 Coach Kevin Snyder was full of praise for the team's effort: "I really can't speak enough about the players on the team. They have sacrificed a lot of time since Field Academy getting ready for these matches. It's hard to come from an experience like that and jump right into a tennis season, but they did so easily. We've been gearing up for this season since the fall, when I started planning things out with Jensen Rowen and Alex Saunders, our team captains. It's taken a lot of hard work from the team to be this successful. It's an incredible accomplishment.
"Our team only saw three players return three players from last year's team, so we are a totally different team than we were last year. This team has gelled together so nicely, though. Because of how our spring break falls versus the teams we play against, we had to schedule our first nine matches before spring break, which meant playing as many as four matches in a week. It's been a busy spring so far, but the boys have been able to really play through it. We still have one league match and a non-league match to go, but no one can catch us for the championship, which is a nice feeling."
This year is the Ross Boys Tennis Team's sixth championship win, and the first since 2015, when Coach Snyder was an assistant coach. Prior to that, the boys' team won multiple championships in a row from 2010–2012. Boys Tennis has historically been one of the strongest—if not the strongest—sports at Ross, and Snyder is "thrilled to add on to that history this season."
For information on the Ross School Tennis Academy, click here.
Posted by Ross School News