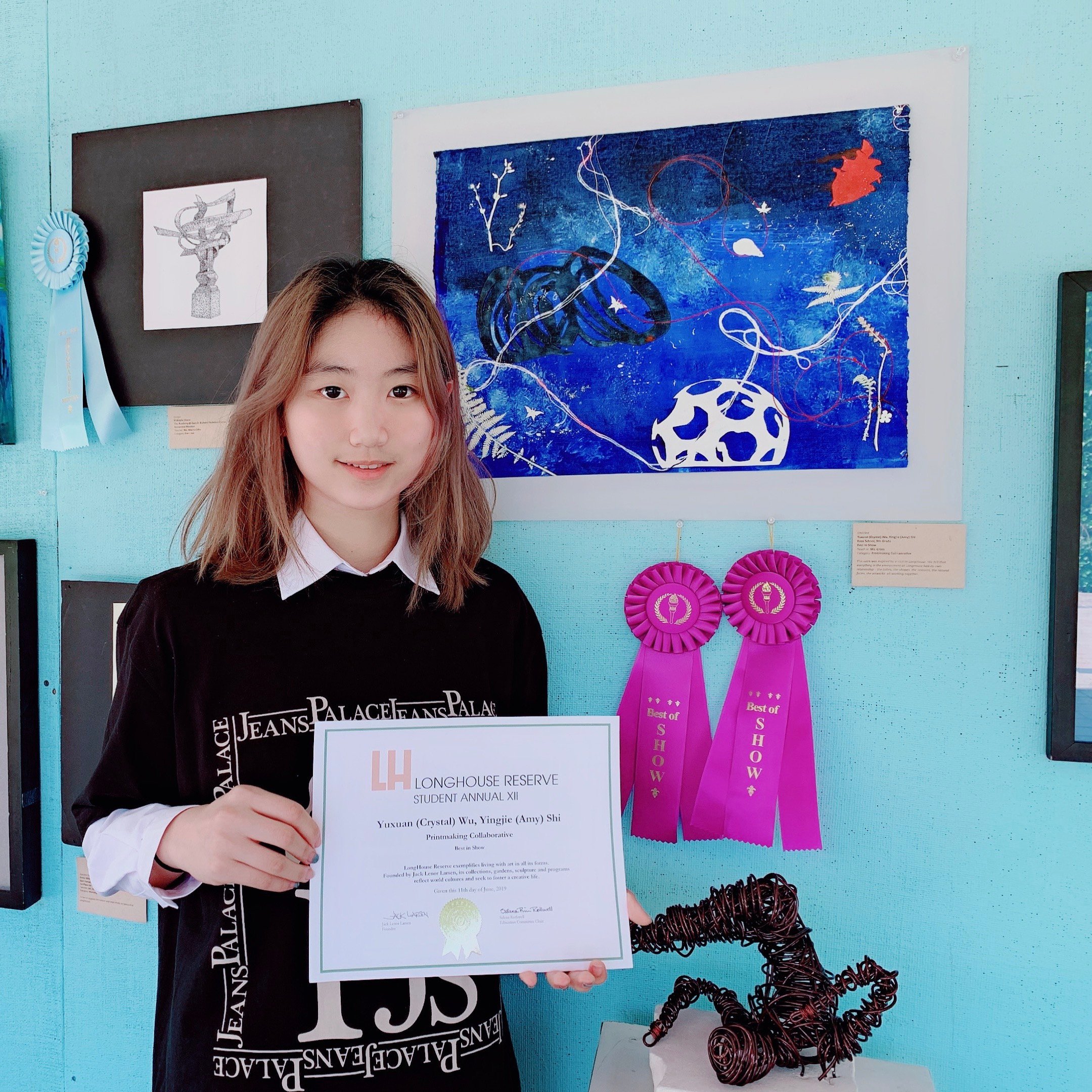 On Tuesday, June 11, Longhouse held their 12th Longhouse Student Annual awards ceremony with over 500 people in attendance. The Longhouse Student Annual is a juried competition and winners are chosen and notified by the Education Committee. Many Ross Lower School and Upper School students went home with the top prizes.
First, Second, and Third Grade Collaboration
Rose Sculpture
Teacher: Sherry Williams
Video: Performance Art – First Place
Sienna Galesi–Grant
7th Grade
Teacher: Ms. Hastalis
Video - High School – First Place
Sophie Griffin
Teacher: Dr. Kugelmass
Fashion Illustration Collaboration: Longhouse T-Shirt Collection – First Place
Ross Intro to Fashion design Elective Students
Teacher: Ms Cross
Printmaking – Best in Show
Yuxuan (Crystal) Wu and Yingjie (Amy) Shi
Teacher: Ms Cross
All winning work will be displayed and open to the public through Saturday, June 15 from 1pm–5pm or by appointment, (call 631–329–3568). Click here to see last year's winners.
Posted by Ross School