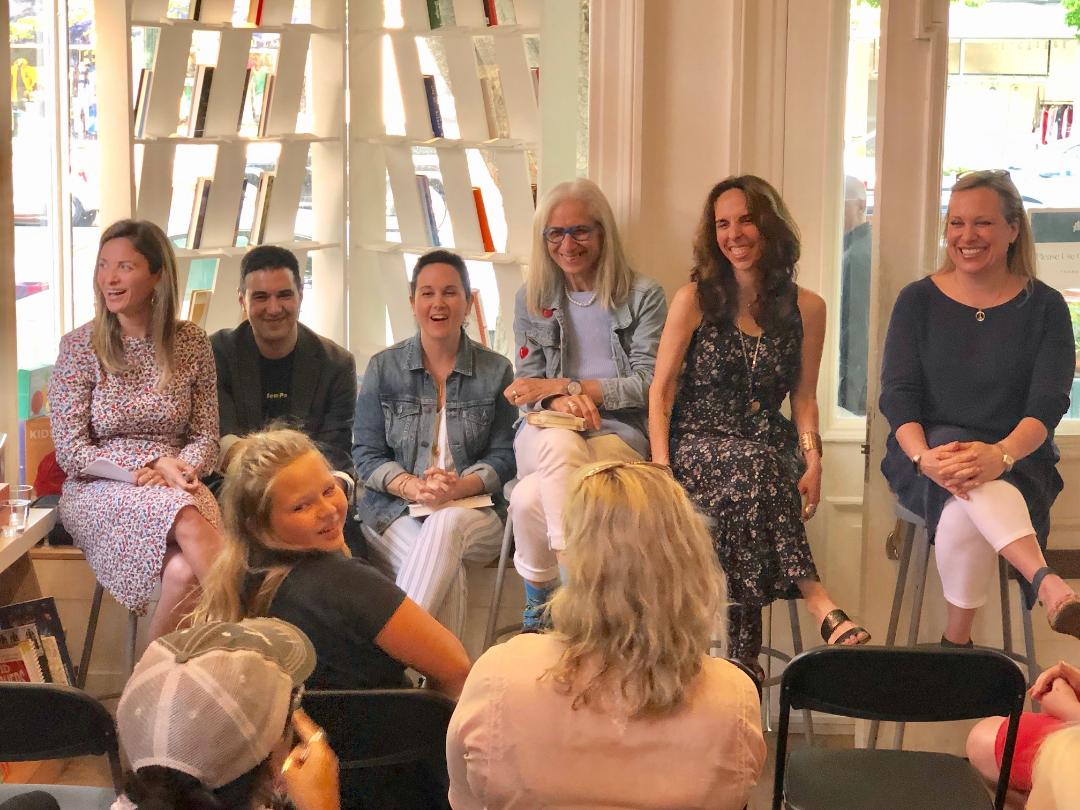 On Friday, May 31, Ross School and BookHampton held the first-ever Ross Authors Night to highlight and celebrate the extraordinary literary talent in the Ross Community. Authors who are Ross parents, grandparents, and alumni gathered at BookHampton in East Hampton to sign books, answer questions, and read from their works. The local bookstore (and institution) was filled with over 60 attendees eager to engage with this talented group.
Signed books by Ross community members were also available, including works by Adriana Mather, Ross alumna and author of the New York Times best-selling How to Hang a Witch book series; Julie Andrews, Ross grandparent, legendary screen actress, and co-author of over 30 children's books; and Joan Knight, Ross grandparent, translator, editor, and author of the beloved Charlotte children's book series.
In–person authors included Emma Walton Hamilton, Susan Verde, and Chris Babu. Ms. Hamilton is an award-winning writer, producer, arts educator, and Ross parent. She has co-authored over 30 children's books with her mother, Julie Andrews, eight of which have been on the New York Times best-seller list. The mother-daughter pair also co-created, wrote, and produced the Emmy-nominated children's series Julie's Greenroom for Netflix, in partnership with the Jim Henson Company. Susan Verde is a New York Times best-selling picture book author and Ross parent. Her books celebrate the unique experiences of children and share messages of empathy, kindness, global citizenship, creativity, and more. In addition to writing, Susan teaches yoga and mindfulness to children. Chris Babu, author of The Initiation series, a trilogy of young adult dystopian thrillers from Permuted Press, is a former Wall Street bond trader who has a math degree from MIT and is a Ross parent.
The three fiction writers were joined by Dr. Jane Aronson, leading humanitarian in the field of orphan care, who discussed her book Carried in Our Hearts: The Gift of Adoption, in which she presents first-person testimonies from families whose lives have been blessed by adoption, including Ross parents Deborra-Lee and Hugh Jackman. Ellora Decarlo, a Ross parent who contributed her own story to Dr. Aronson's book, was also in attendance. Ms. Decarlo is an actor/writer/producer and Ross parent who has long been inspired by the creative art of storytelling. She is also the co-founder and president of Futuro de los Ninos Foundation and co-founder of the Guatemala900 Movement.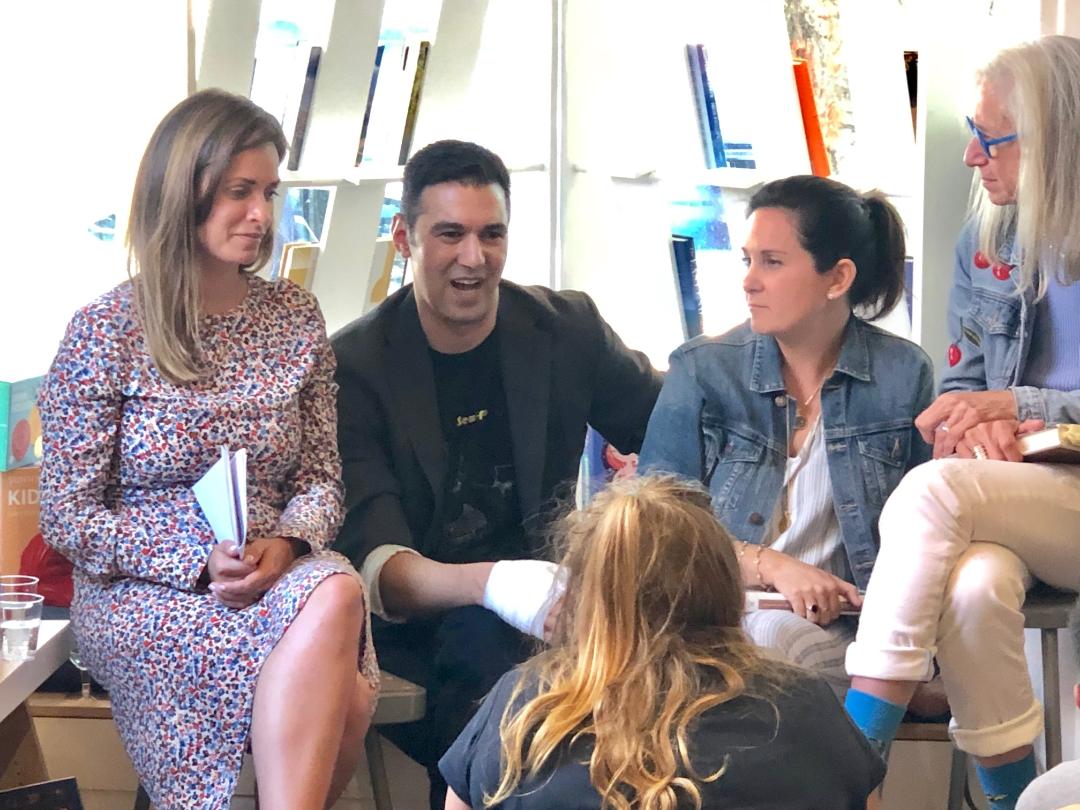 Ann Stewart, a Ross parent and member of the Parent Association who helped to organize the event, said, "It was a wonderful, community building evening celebrating the extraordinary literary talent of the Ross School Family. It was my honor to work with Committee Members Nicole Delma and Michelle Babu, who are both super accomplished and enormously interesting Ross Parents."
Ms. Stewart was seconded by Ellora DeCarlo, who said, "It had such a sense of community and I think the turnout was perfect for an intimate celebratory night."
Of course, there's nothing like a good old–fashioned brick and mortar bookstore to instill a sense of warmth in one's heart. "I kept thinking how peaceful I felt in the bookstore," said Dr. Aronson. "Kind of like home."
Topics: Events, Local, Literature
Posted by Ross School